Gordon Ramsay's iconic Street Pizza is opening at the Atlantis The Palm in Dubai and this is the sort of unlimited lip-smacking pizza that is worth going out for.
Foodie fans might know Street Pizza from when it launched in London back in 2018, having a simple ethos of pizza without rules. That translates to a lively venue serving up unlimited pizza, signature mixed drinks and live entertainment every night of the week.
Prep your stomach because the bottomless pizza is Dhs95, plus, Dh35 for free-flowing soft drinks. Grab a table (there's no need to book), and prepare yourself for mouthfuls of dough, sauce and cheese delivered direct to the table on repeat.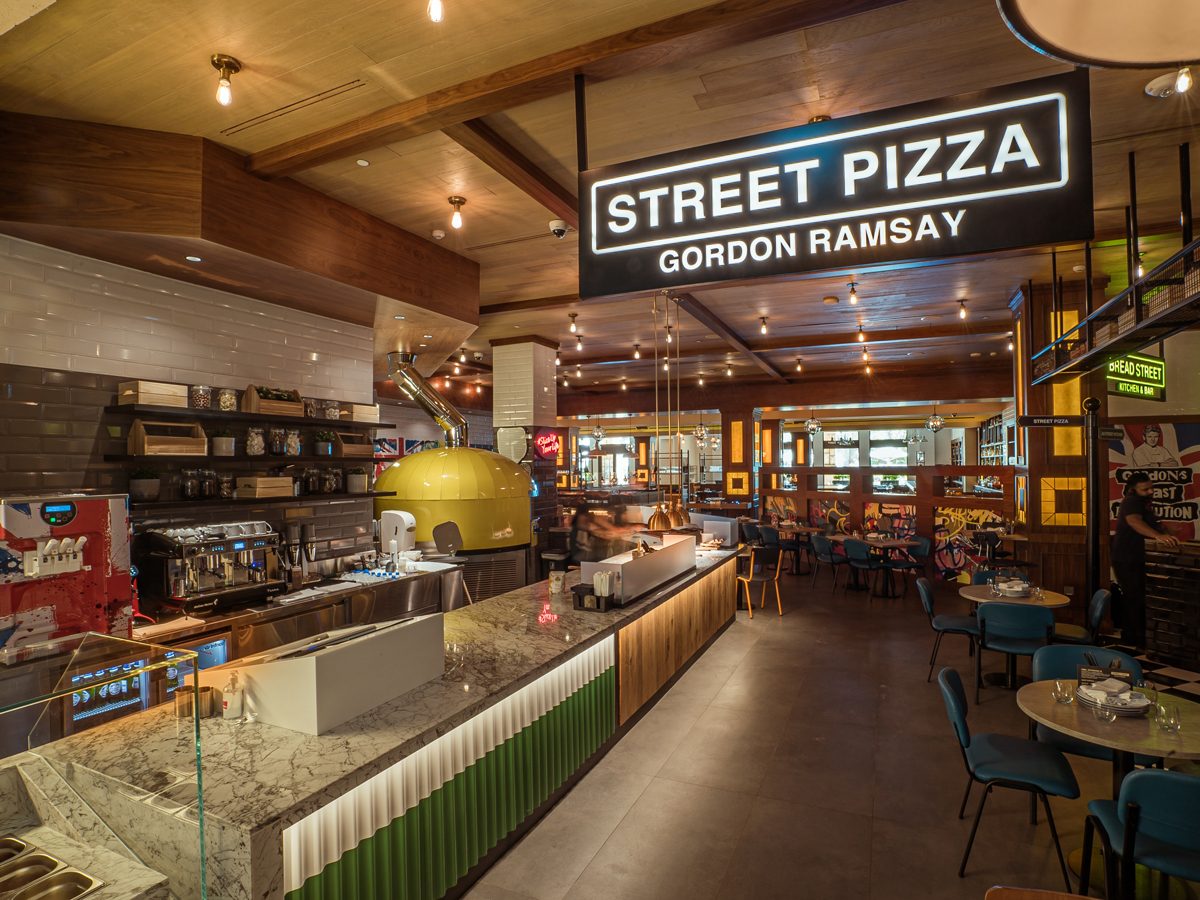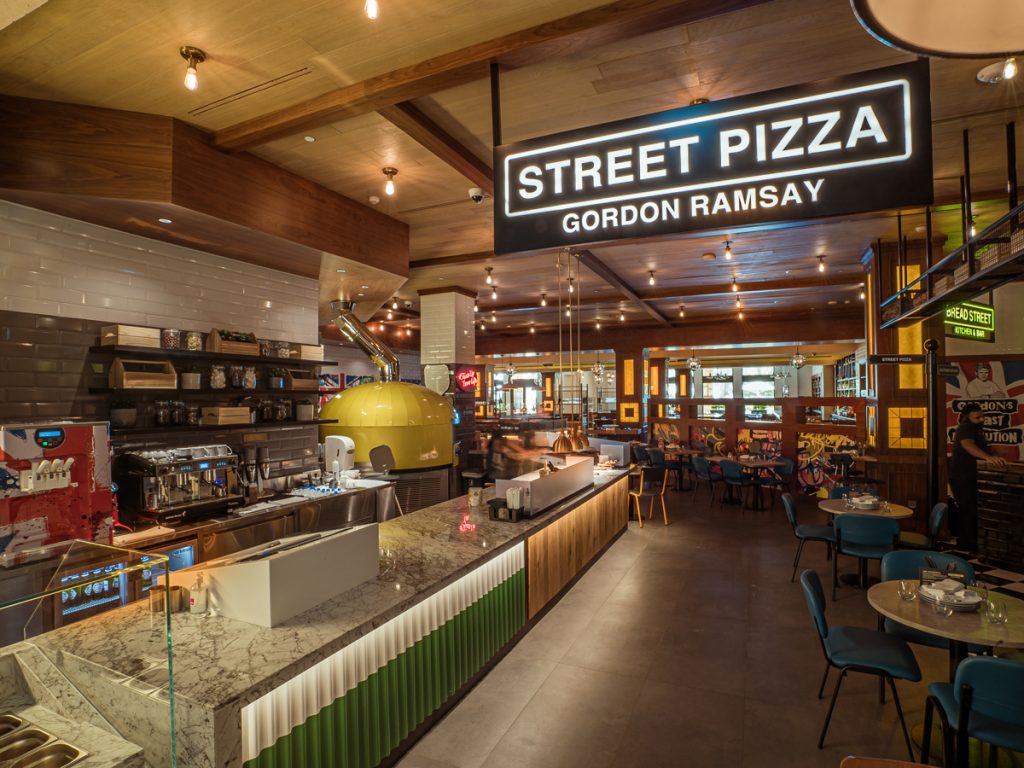 The new eatery is located next to Bread Street Kitchen at Atlantis The Palm in Dubai. Street Pizza is a laid-back eatery with a British pub vibe thanks to the Union Jack designs dotted around the dark wood interiors. There is vivid graffiti and artwork featuring Gordon himself, as well as neon signs inviting guests to #SliceUpYourLife in a playful riff on another iconic group of Brits. Not to be missed in the colourful interior is the yellow showcase pizza oven, which has pride of place in the centre of the establishment.
The informal tables dotted around the restaurant enable patrons to scoop out what everyone is ordering as well as get a chance to see the team at work.
There is a DJ booth in the restaurant offering nightly entertainment to keep the good times going. A live DJ will spin every night of the week from 6pm, with a live singer performing every Thursday from 6pm.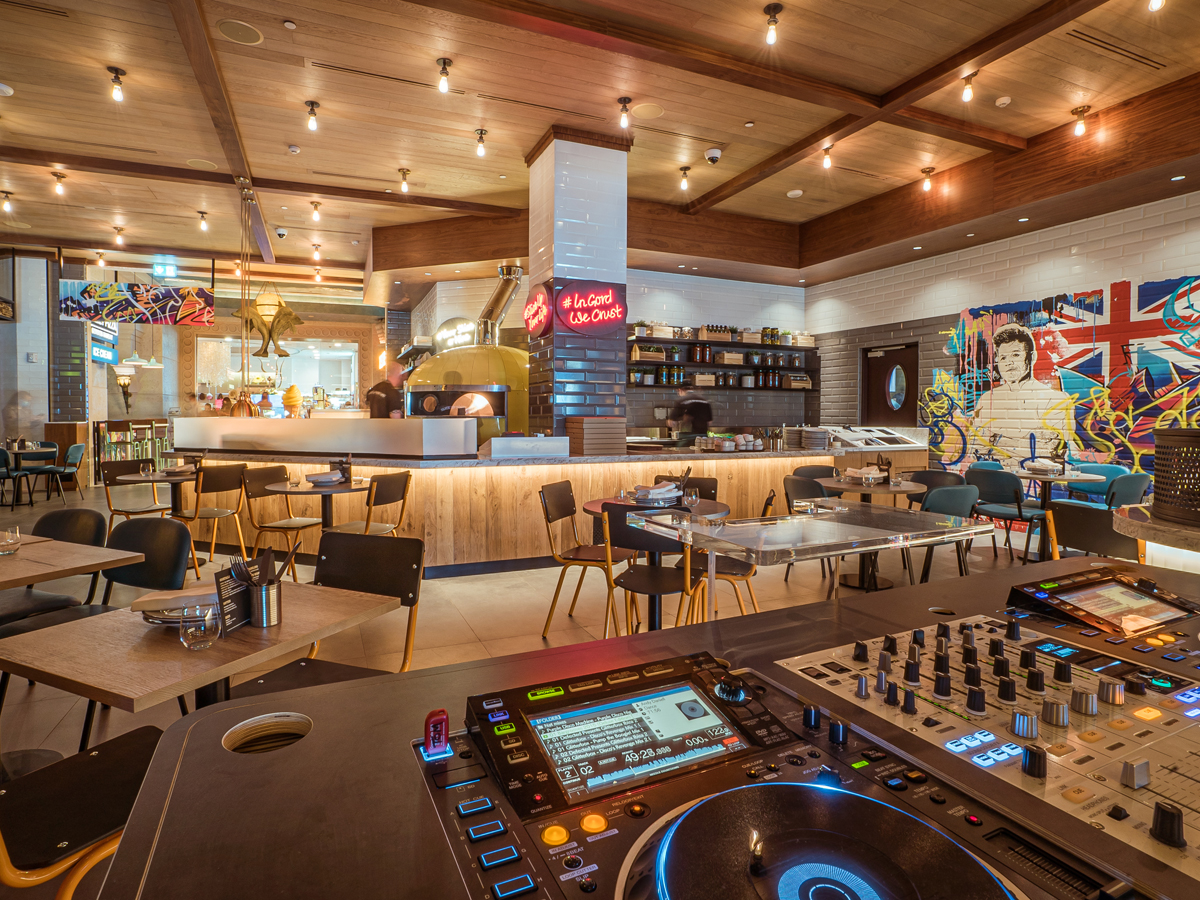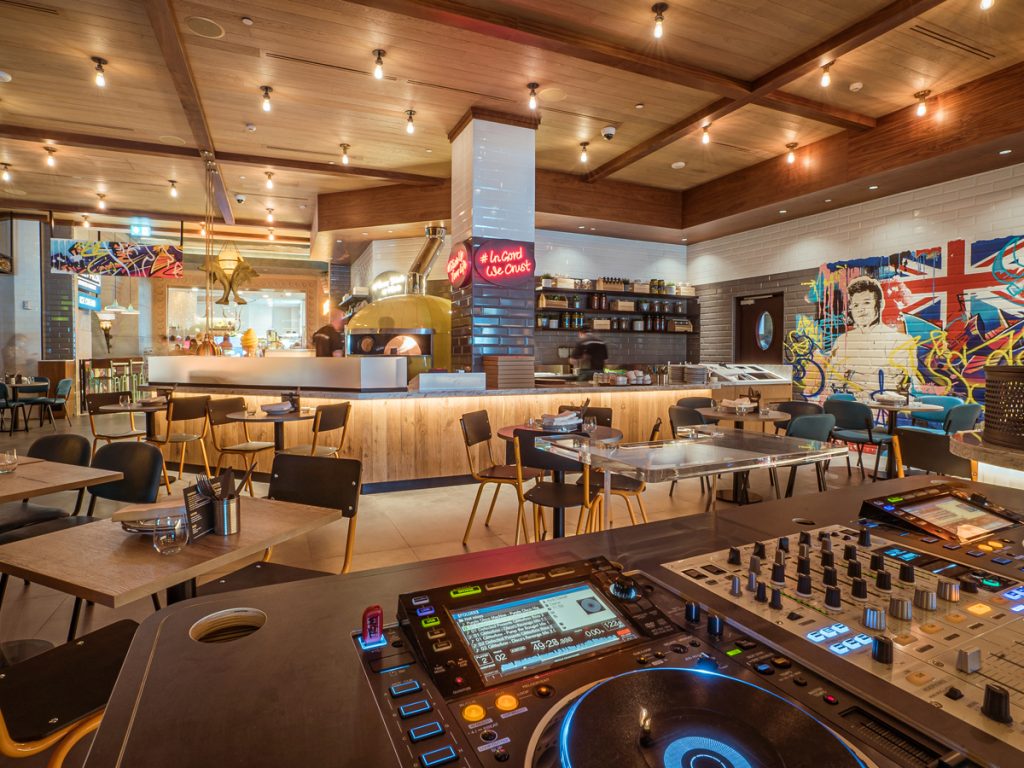 If pizza is your favourite food you'll be left drooling over the size of these pizza pies – which are each cut into hefty slices to satisfy even the biggest craving. The menu boasts classics such as pepperoni and Margherita, of course, along with five unique pizza combinations. All of the pizza combos use the freshest of ingredients and have expert pizzaiola craftsmanship for a proper Neapolitan-style sourdough pizza.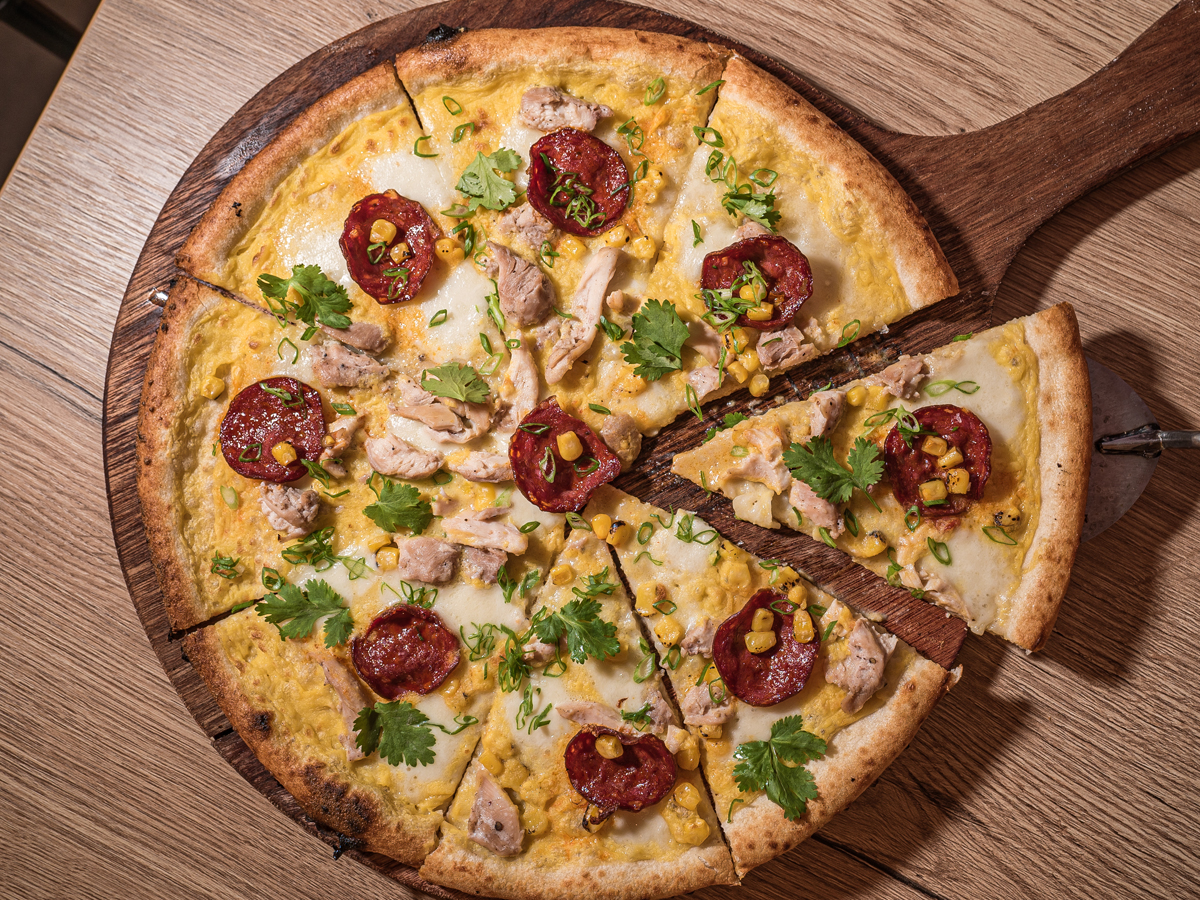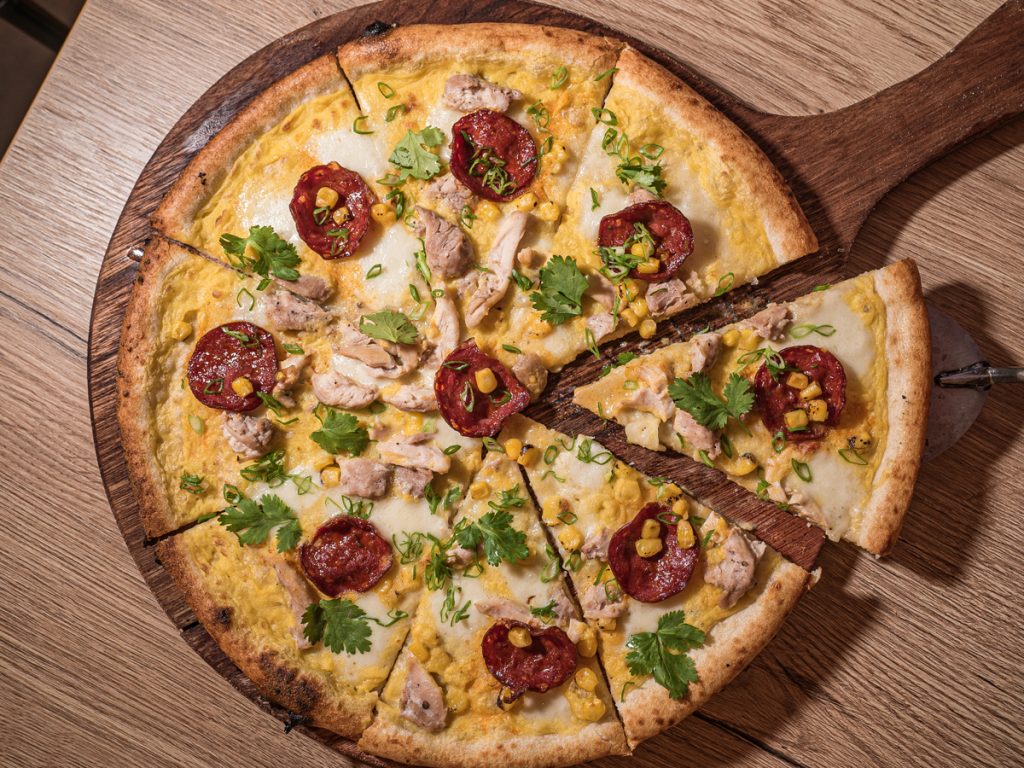 Charred aubergine, corn and chorizo, make up some of the more unique pizza toppings. Dubai's Street Pizza will also have seasonal toppings and daily specials, with options including pulled lamb or wild mushroom. Yum.
Make sure you save room in your unlimited pizza journey for sides, too, because Gordon Ramsay's Street Pizza has a selection that ranges from fresh salads in the raw bar with homemade dips, such as pesto and buttermilk, to truffle fries. If you love all things pizza, pizza fries are a must-try side.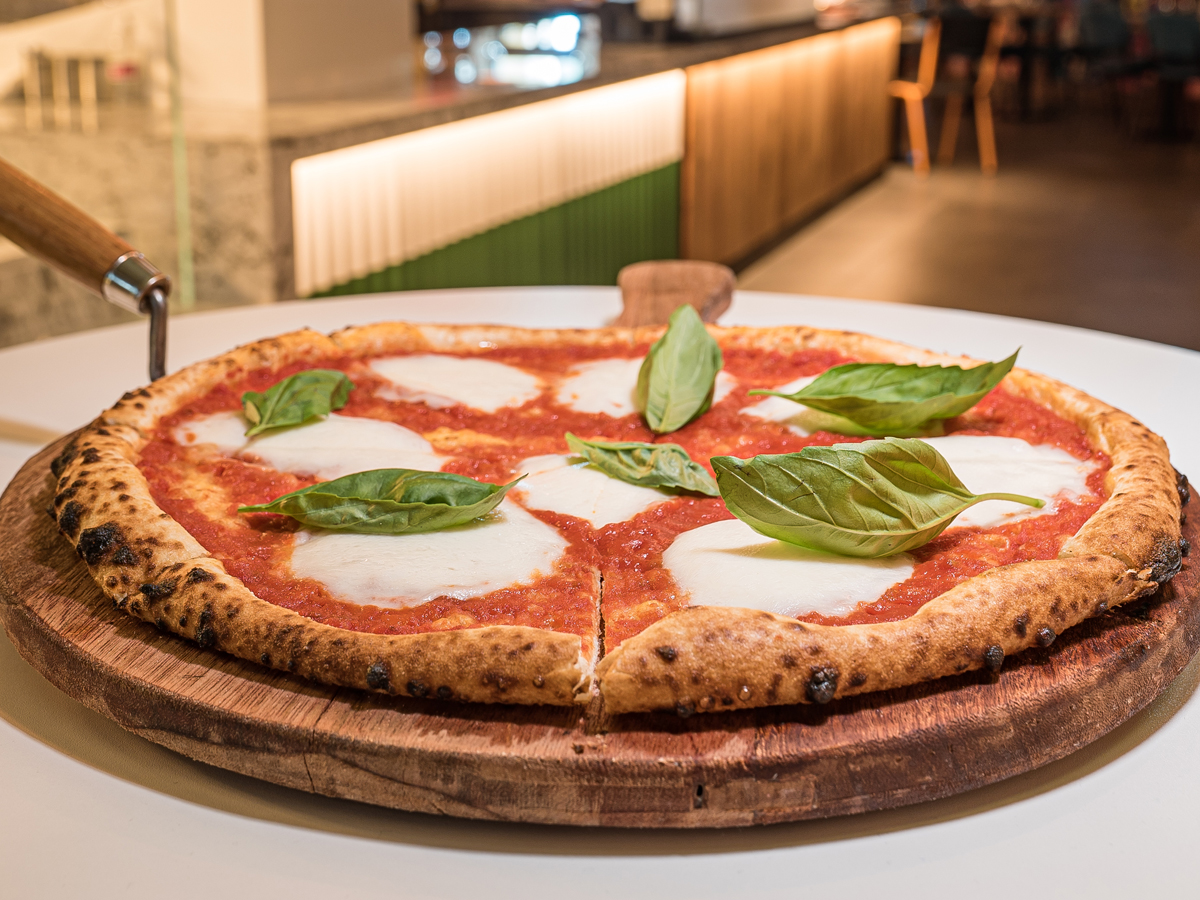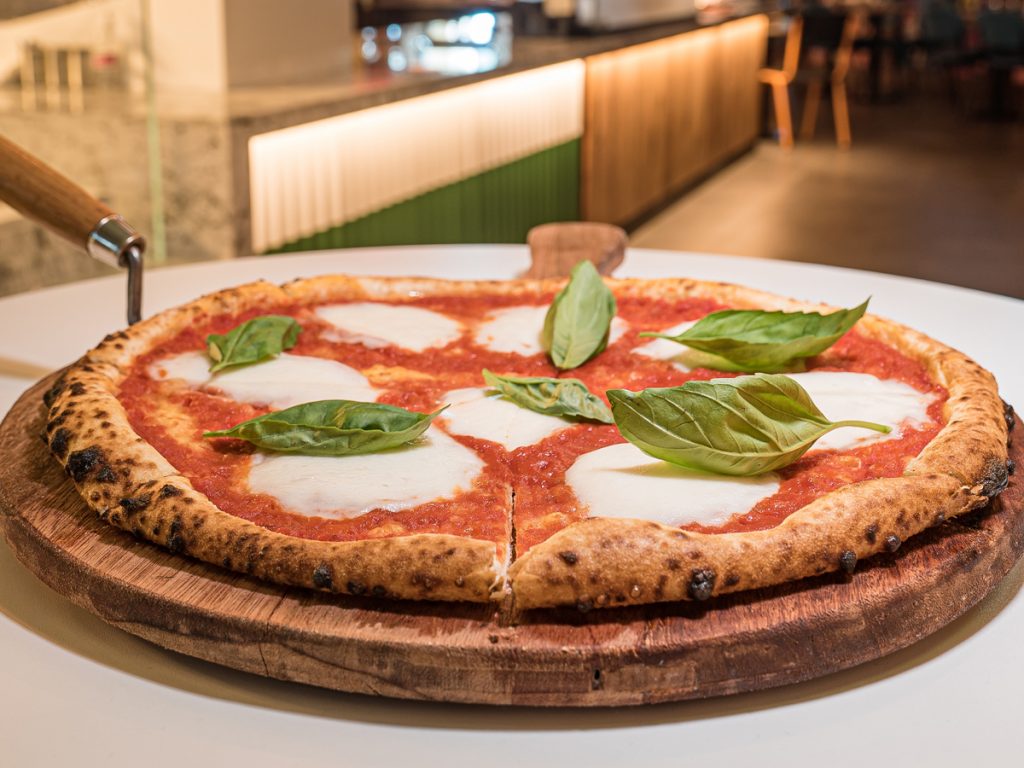 Want something sweet for dessert? Street Pizza at the Atlantis The Palm offers ice cream as a perfect icy finish to end the meal. No matter how much you're enjoying your slice of pizza, you will not forget about the sweet treat thanks to the prominent ice cream display counter. Street Pizza promises to be home to "Dubai's most delicious homemade ice cream," including a signature soft serve, plus a range of shakes and splits to balance the carbs.
Signature mixed drinks and hops will be served, too.
"Pizza doesn't need to be complicated, and I'm ready to introduce Dubai to simple, delicious bottomless pizza – served by the slice so guests can enjoy as much of our signature toppings as they like," Gordon Ramsay said of the Dubai opening. "I believe in supporting growth, and more importantly, opening really great places for people to eat and have fun. I invite everyone to come and enjoy fantastic pizza, listen to the best DJs and have an amazing time."